| | |
| --- | --- |
| Product Name | Clopidogrel bisulfate |
| Part Used | Clopidogrel |
| Appearance | Whit Powder |
| Active Ingredient | Clopidogrel |
| Specification | 99% |
Clopidogrel is an oral, thienopyridine class antiplatelet agent used to inhibit blood clots in coronary artery disease, peripheral vascular disease, and cerebrovascular disease. The drug works by irreversibly inhibiting a receptor called P2Y12, an adenosine diphosphate chemoreceptor on platelet cell membranes. Adverse effects include hemorrhage, severe neutropenia, and thrombotic thrombocytopenic purpura.

Clopidogrel is used to prevent heart attack and stroke in people who are at high risk of these events, including those with a history of myocardial infarction and other forms of acute coronary syndrome, stroke, and those with peripheral artery disease.

Certificate of Analysis
Batch Number

Z20190412001

Production Date

2019.04.12

Batch Quantity

80 KGS

Item
Test Standard
Testing Result

Appearance

Powder

Complies

Color

White fine Powder

Complies

Particle Size

100% pass 80 mesh

Complies

Oder

Characteristic

Complies

Taste

Characteristic

Complies

Loss on Drying

≤5

.

0%

2.2

0%

Residue

on

Ignition

≤0.1%

0.05%

Residual acetone

≤0.1%

Complies

Residual Ethanol

≤0.5%

Complies

Heave Mentals

≤10ppm

Complies

Na

≤0.1%

<0.1%

Pb

≤3 ppm

Complies

Total Plate

<1000CFU/g

Complies

Yeast & Mold

<100 CFU /g

Complies

E. Coli

Negative

Complies

Salmonella

Negative

Complies

Conclusion:

Conform with USP Standard
Storage:Closed container. dry & cool. keep away from moisture &strong light
Shelf life:24 Months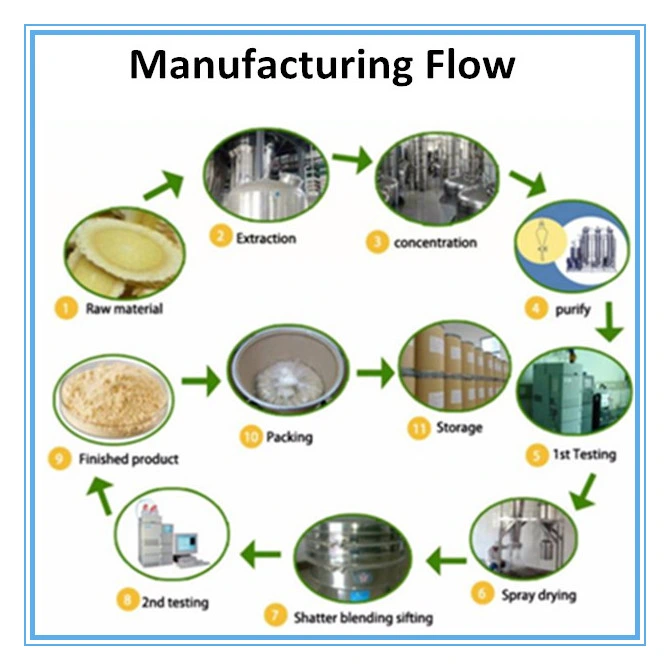 Shipping Options as follows

EMS

Around

7

-1

0

working days

DHL

Around 3-5 working days

Fedex

Around 4-6 working days

TNT

Around 6-

7

working days

By Air

Around 5-7 working days

By Sea

Around 15-30 working days

Perfect After-Sales Service
Product Pictures Showing

Shipment Tracking Number

Promptly Following Tracking Status

Delivery Notice

Product Quality Following

Product Feedback

Follow-up Improvement Suggestion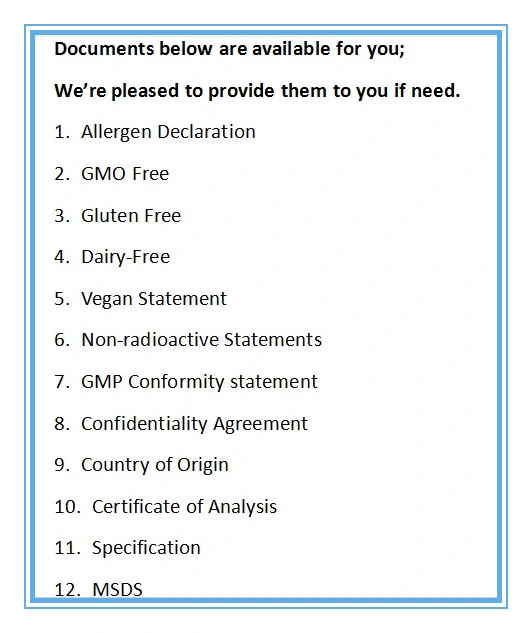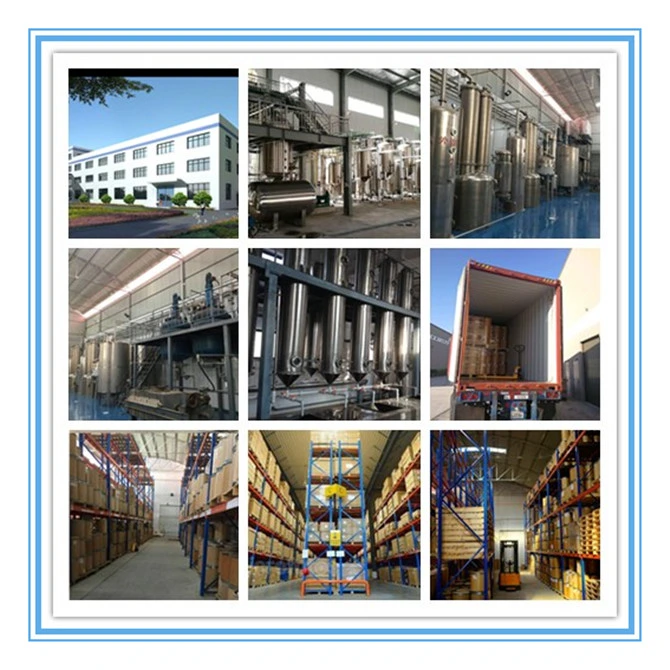 FAQ