T35-11,BT35,FT35 Axial-Flow Ventilator
T35-11 Axial-Flow Ventilator / Axile draft fan
T35-11,BT35,FT35 Axial-Flow Ventilators are products to replace 30K4 products.Based on analysis and comparation with the similar products abroad,through optimized design,the structure of the impeller is confirmed.The motor is improved and the loss of air flow is reduced.Therefore,the efficiency of the fans is 89.5% higher when the noise is 3.6dB lower than Noise A standard.We strengthen the welding of blades and impeller so that the blades can avoid breaking.
This series of fans are suitable to convey non-inflammable,non-explosive,non-corrosive gas in which no obvious dust can be found.The temperature shouldn't surpass 60 deg C.The fans are widely used in factories,warehouses,offices,residential houses to ventilate or enhance heat dissipation.They can be intervally installed in a long pipeline to increase the pressure in the pipe.
BT35-11 is an Explosion-proof Axial-Flow Ventilators and it can be used to exchange the inflammable and explosive gas.FT35-11 is a Corrosion-proof Axial-Flow ventilator which is used to convey the corrosive gas.Its performance and parameters is the same as T35-11's.
Technical parameters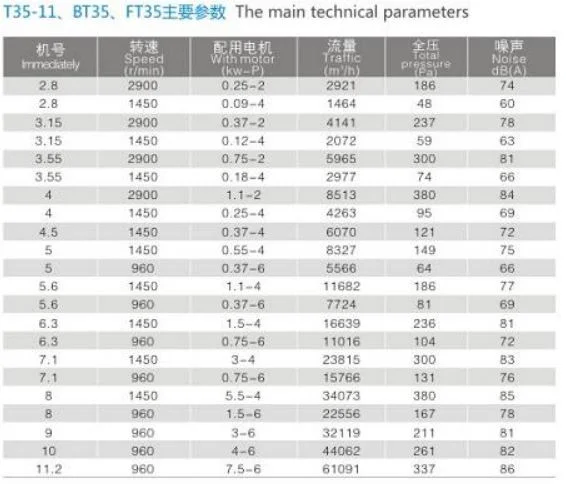 OEM Service
1. Logo
Please offer us your own high resolution logo in JPG format,there should be two colors at most in the logo and there should be no gradient effect in the logo.

2. Label
Please offer us your own model numbers.

3. Manual
Please offer us the finished manual file that can be printed directly.

Lead Time

1.Sample orders will be delivered from our factory within 3-5 working days.
2.General orders will be delivered from our factory within 7-15 working days.
3.Large orders will be delivered from our factory within 45 working days at most.

Shipment

1.By EMS,DHL,FedEx,TNT,UPS or other Express.
2.By our forwarding agent(by Air or by Sea).
3.By your own forwarding agent.
4.By domestic forwarding agents to any city in China.

Our Company
YUEQING SHUNTONG IMP&EXP CO.,LTD is one of subsidiary of SHUNTONG ELECTRIC CO.,LTD , focus on import and export business.

SHUNTONG ELECTRIC CO.,LTD is a large new technical professional manufactor on security products such as warning lights, siren ,audible visual alarm, voltage stabilize & regulator and so on. It is one of the member of China Supply Institute , the member of professional institute of "Household AC automatic voltage regulator"

After so many years of developing and management , now Shuntong has become one of the best enterprises with quickly growing up in security field. The products are widely exported to over 50 countries . We hold a good share in market because of the good quality and services . we won a perfect reputation from users.

Shuntong staff insist on studying and trying to promote market based on technology and continue to innovate the service for society .We emphasize technical management for fast evelopment.