Home health intelligent portable hydrogen generator pure H2 rich hydrogen water generator
Specification:
Product Name
SUISOKINGU Hydrogen Generator
Components
Hydrogen generator
Type C charge cable
Operation instruction
Type C charge cable
Input: DC5V 2A
Power Consumption
Below 3W
Product specification
Diameter:5.66cm
Height: 5.73cm
Weight: 155g
Built-in Battery
7.4V 1600mA
Material
Cover: PC
Hydrogen generator: Tritan
Product Real Shot: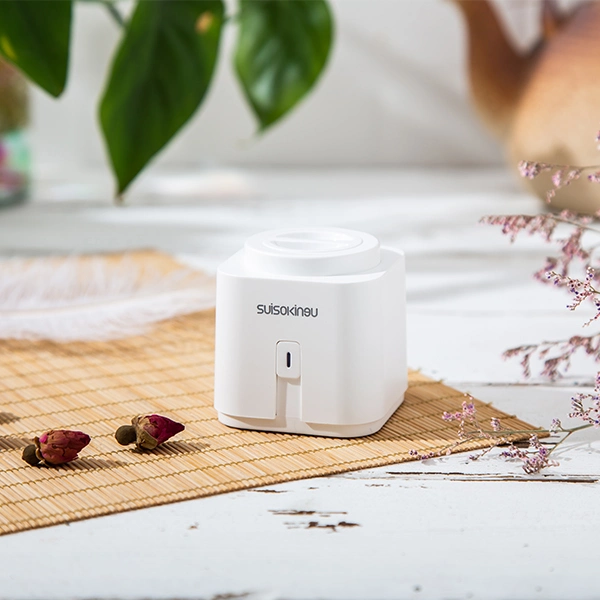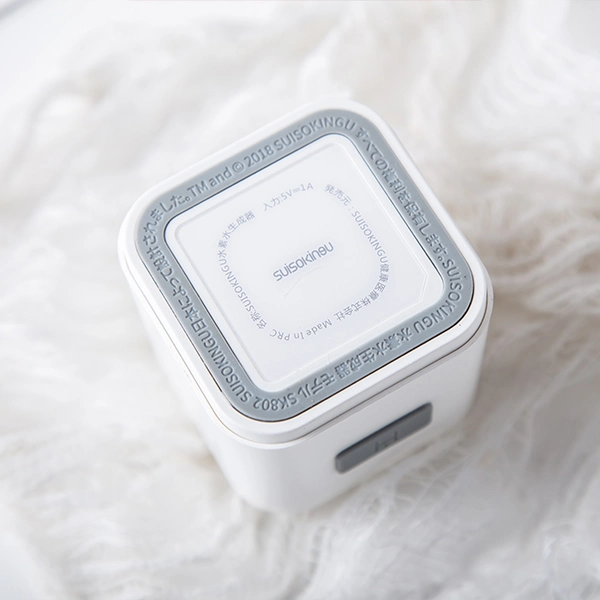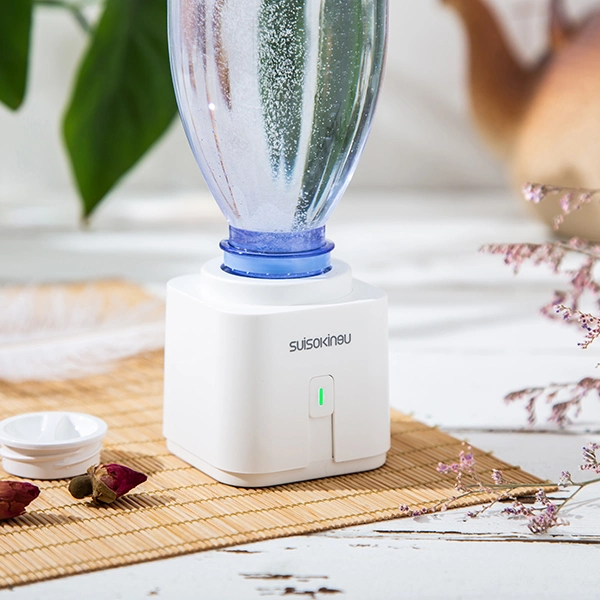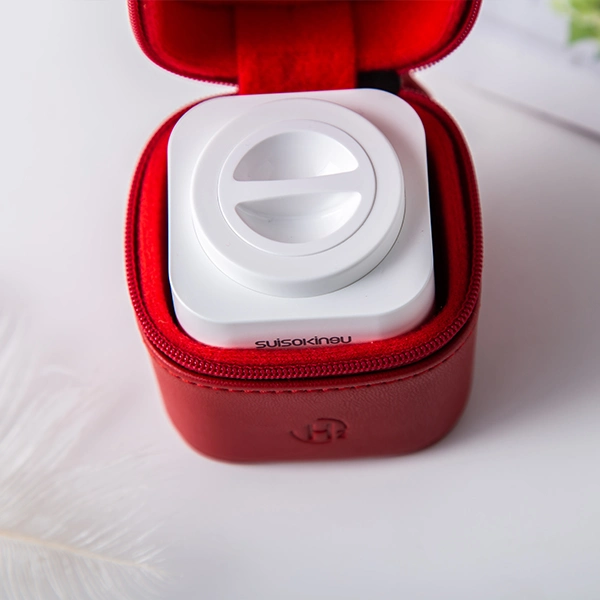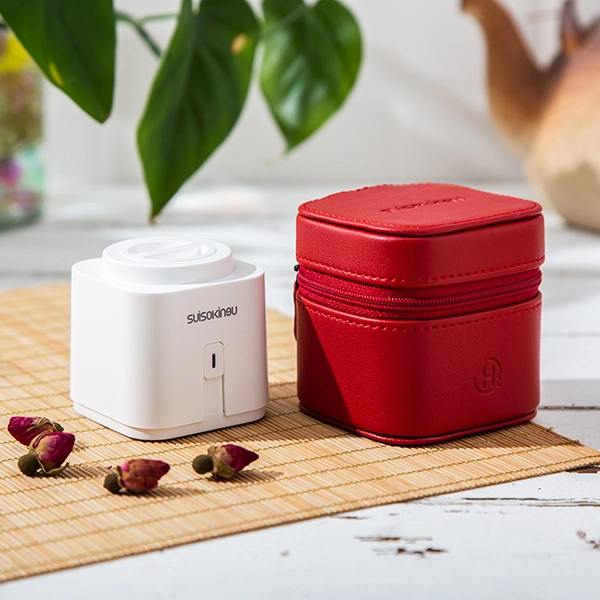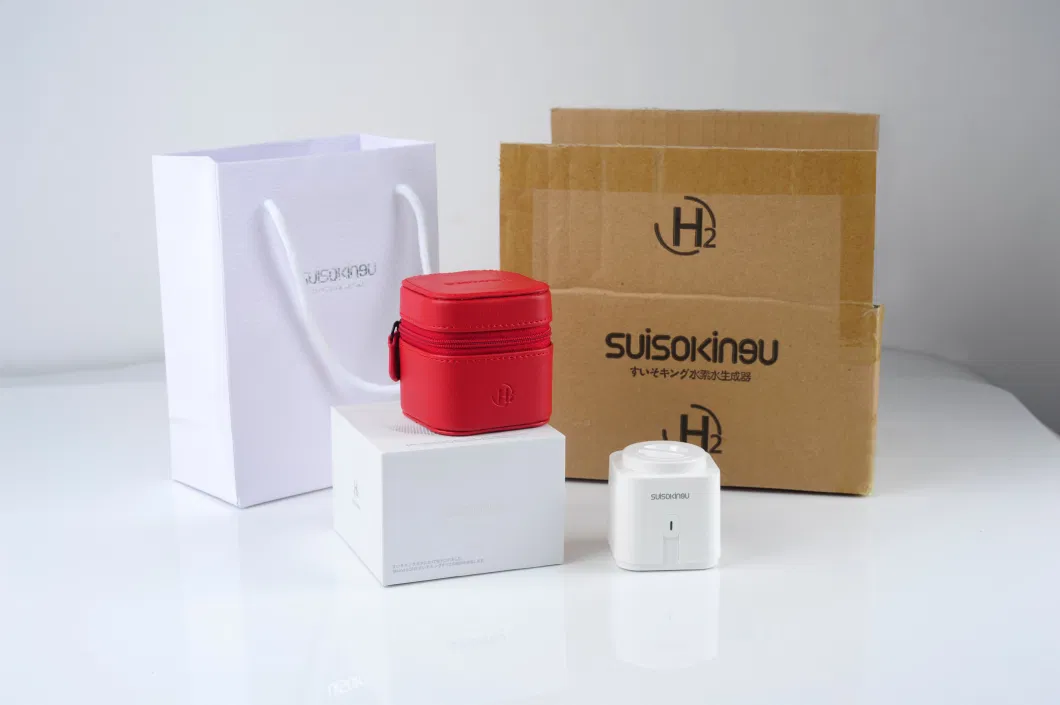 Description and Applications: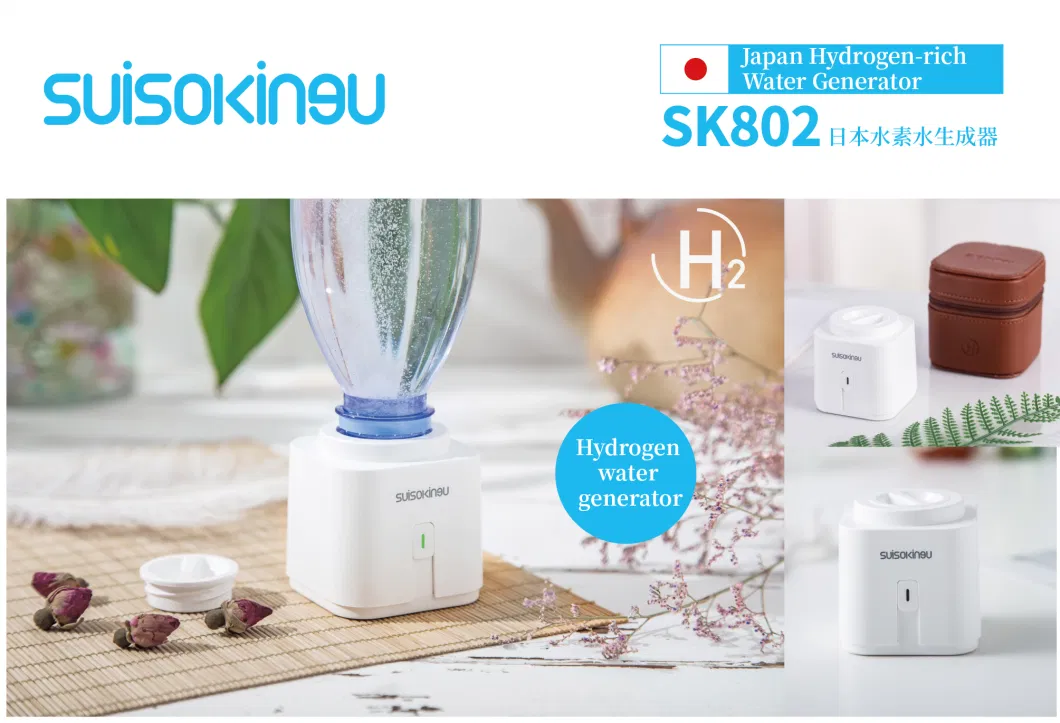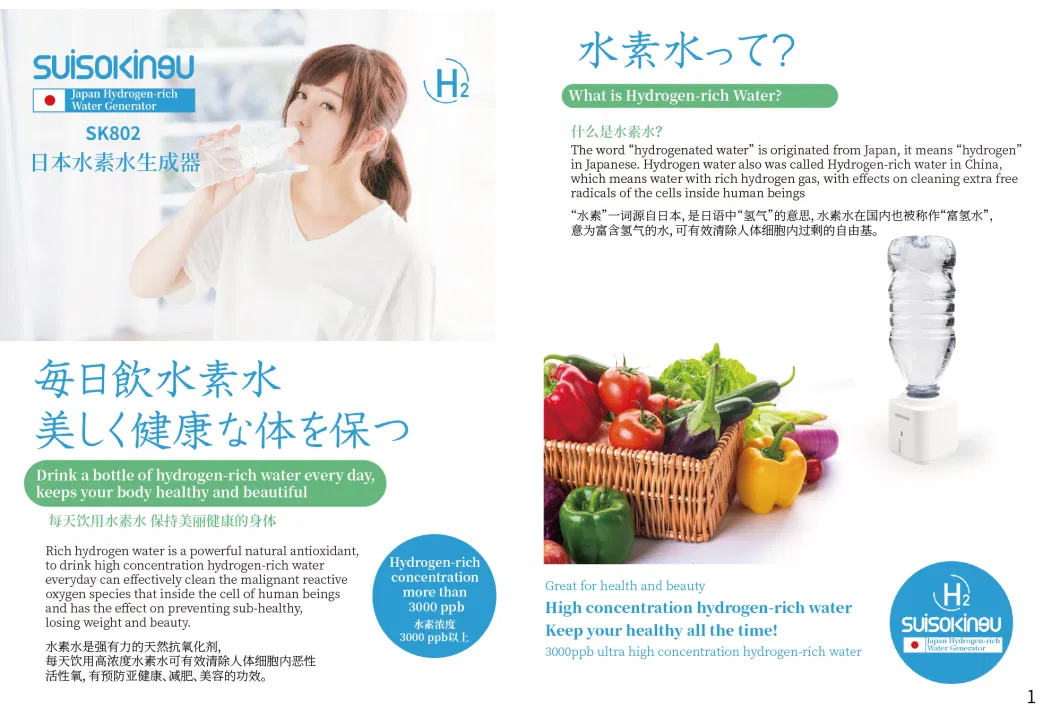 Drink a bottle of hydrogen-rich water every day, keeps your body healthy and beautiful
Rich hydrogen water is a powerful natural antioxidant, to drink high concentration hydrogen-rich water everyday can effectively clean the malignant reactive oxygen species that inside the cell of hunman beings and has the effect on preventing sub-healthy, losing weight and beauty.
What is Hydrogen-rich Water?
The word ''Hydrogen water'' is originated from Janpan, it means ''hydrogen'' in Janpanese. Hydrogen water also was called Hydrogen-rich water in China, which means water with rich hydrogen gas, with effects on cleaning extra free radicals of the cells inside human beings.
Hydrogen water is suitable for any crowd.
It is suitable for white-collar workers, athletes, sub-healthy people, health care abd anti-aging people, beauty lovers, pregnant women.
Hydrogen water molecules selective anti-oxitation, anti-inflammatory, cosmetic anti-aging, tissue repair, metabolism, immune regulation, anti-fatigue, anti-cell variability, anti-allergy.
Hydrogen-rich water effectively improves and prevents the following symptoms
Clinial research: so far, there have been more than 30 clinical research essays on hydrogen water and hydrogen, including Parkinson's disease, brain stem ischemia, cystitis,recovery from exercise fatigue, rheumatoid arthritis, and metabolic syndrone,etc.
User Manual of Hydrogen Generator
1. Take down the cover of the bottled water and overturn mini hydrogen generator, rotate bottle and overturn mini hydrogen generator and bottled water, press power button for 3 seconds.
2. Press power button for 3 seconds, produce hydrogen for 5 mins purple, 8mins green after another pressing.
3. Operating indicator LED is on, hydrogen bubbles rise from the bottleneck center.
4. Stopping producing hydrogen automatically, overturn and take down bottled water. Drink high concentration hydrogen water.