Specifications
Copper Fittings
1.NSF AND cUPC
2.Type :Brass Fittings
3.10 years OEM experience
4.ISO 9001 and ISO14001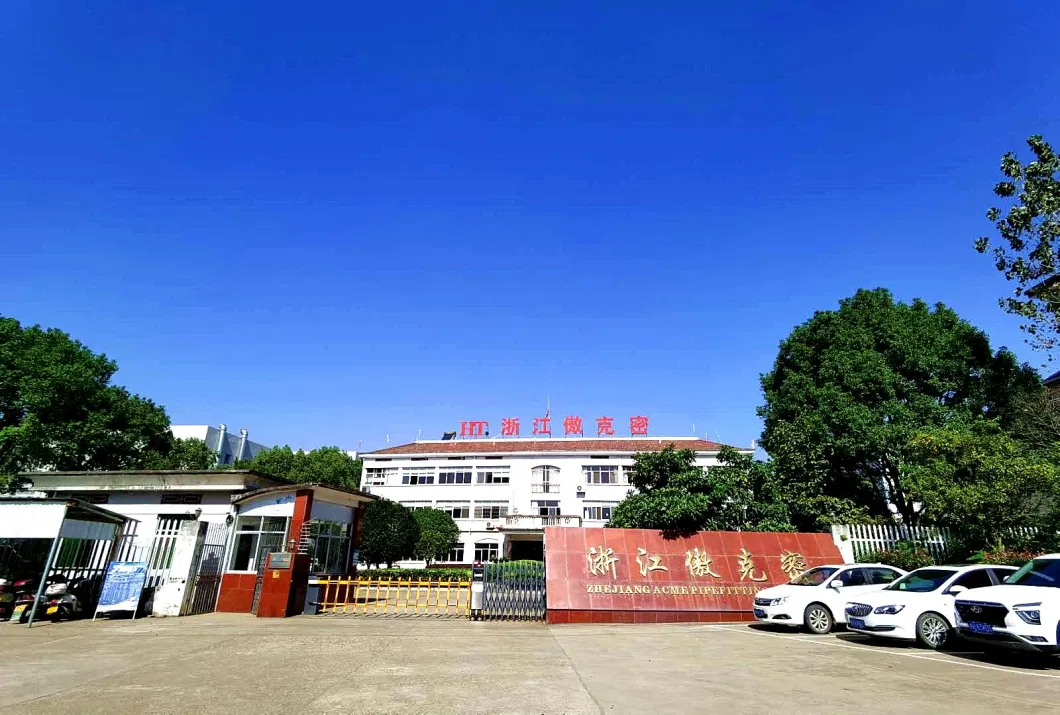 Brass Compression Union(OD X OD)

62-2

1/8*1/8

62-3
3/16*3/16
62-4
1/4*1/4
62-5
5/16*5/16
62-6
3/8*3/8
62-7
7/16*7/16
62-8
1/2*1/2
62-10
5/8*5/8
62-12
3/4*3/4
62-14
7/8*7/8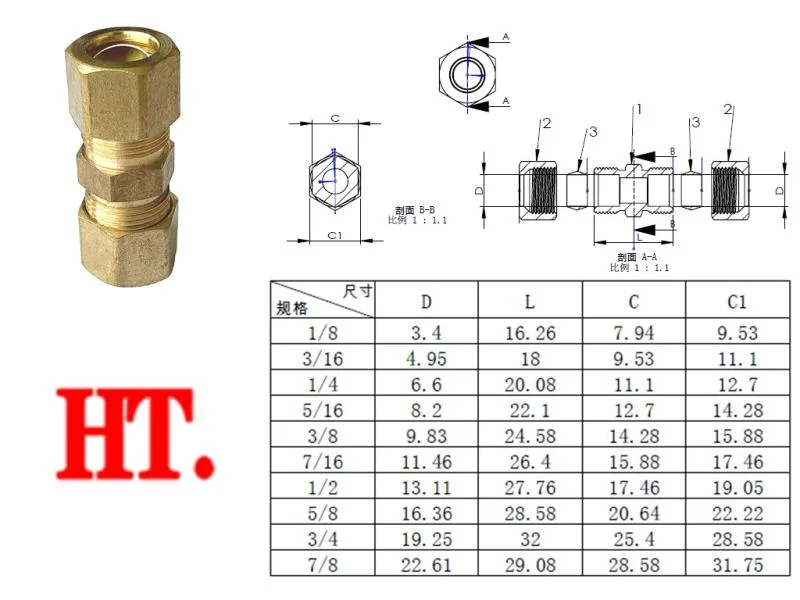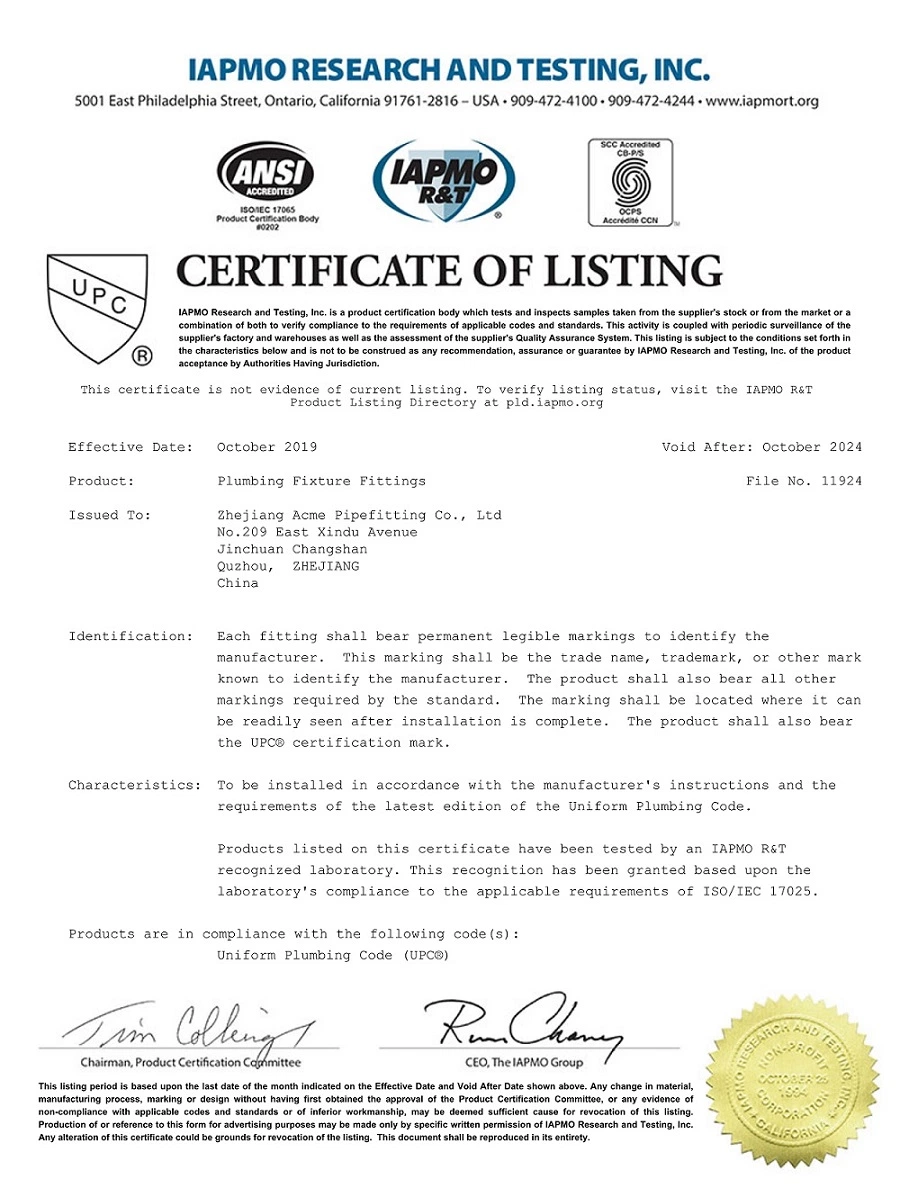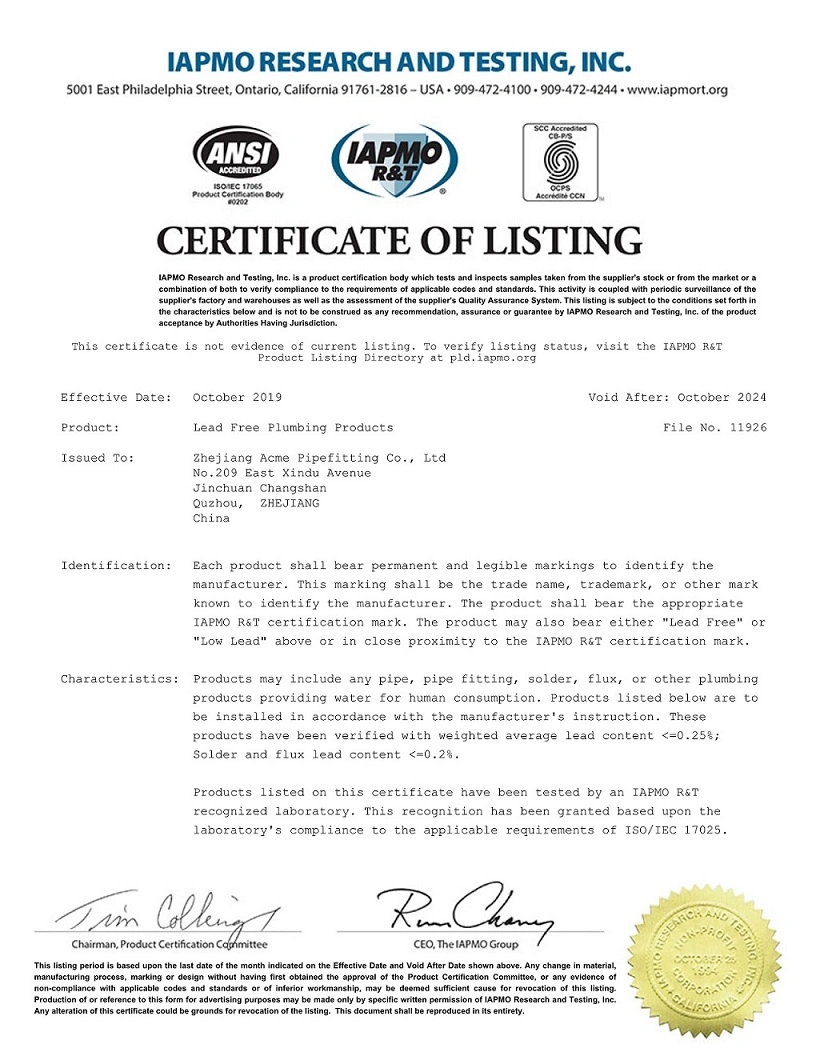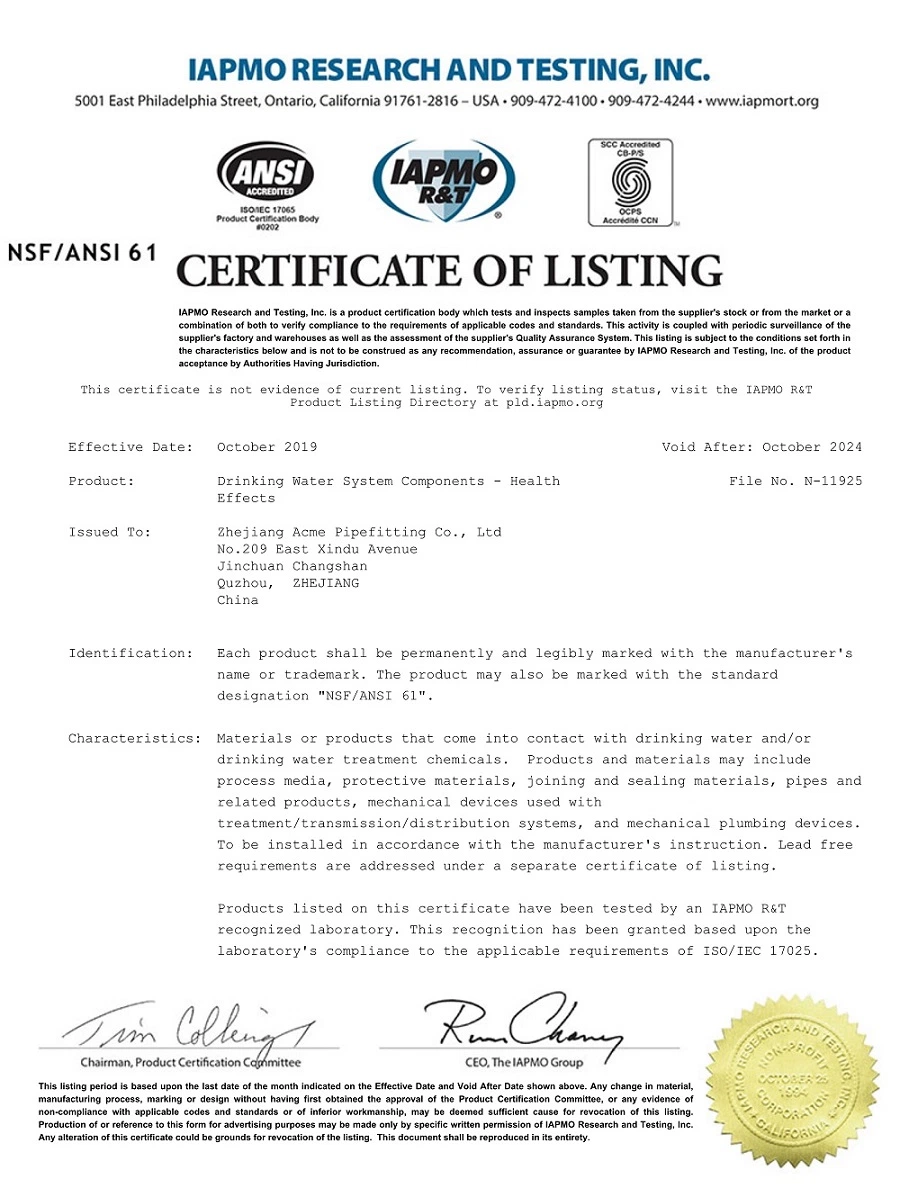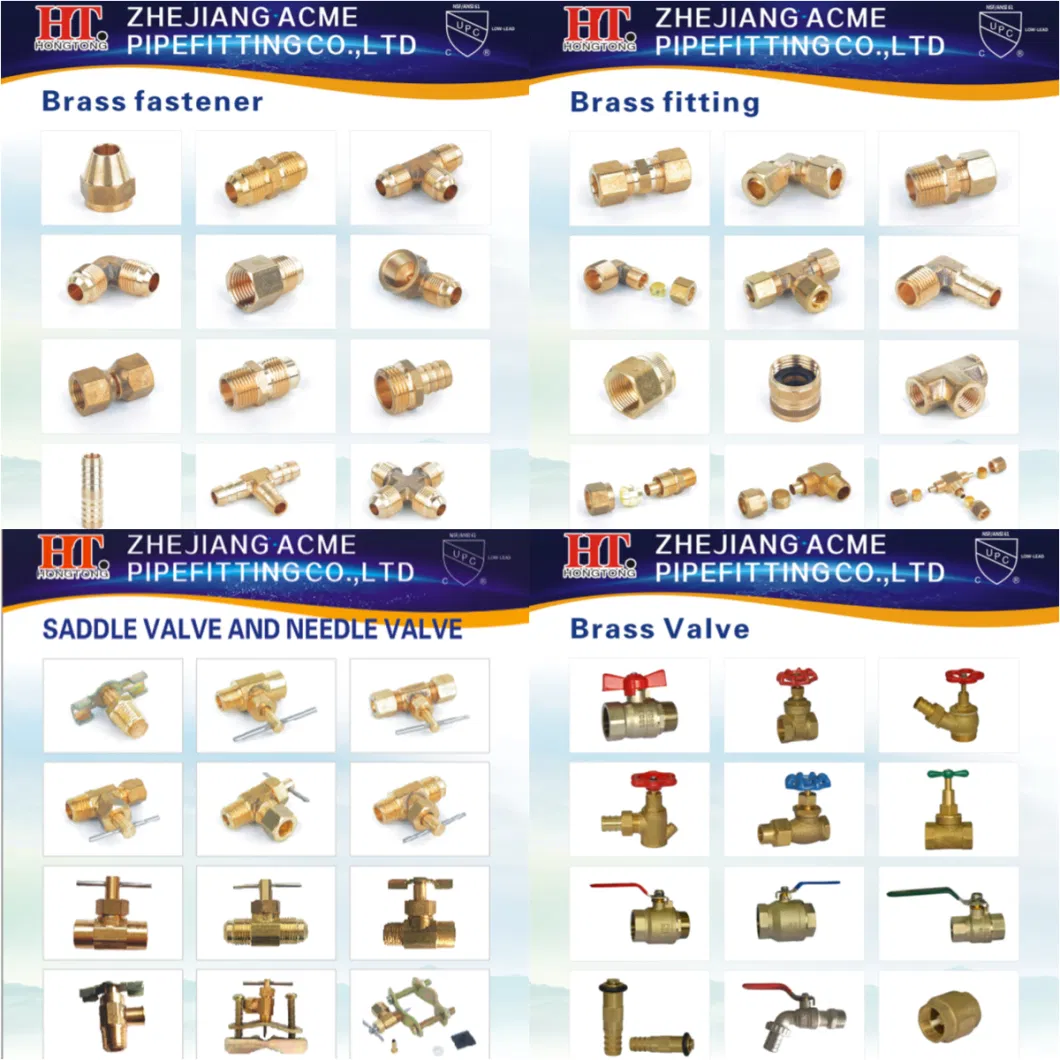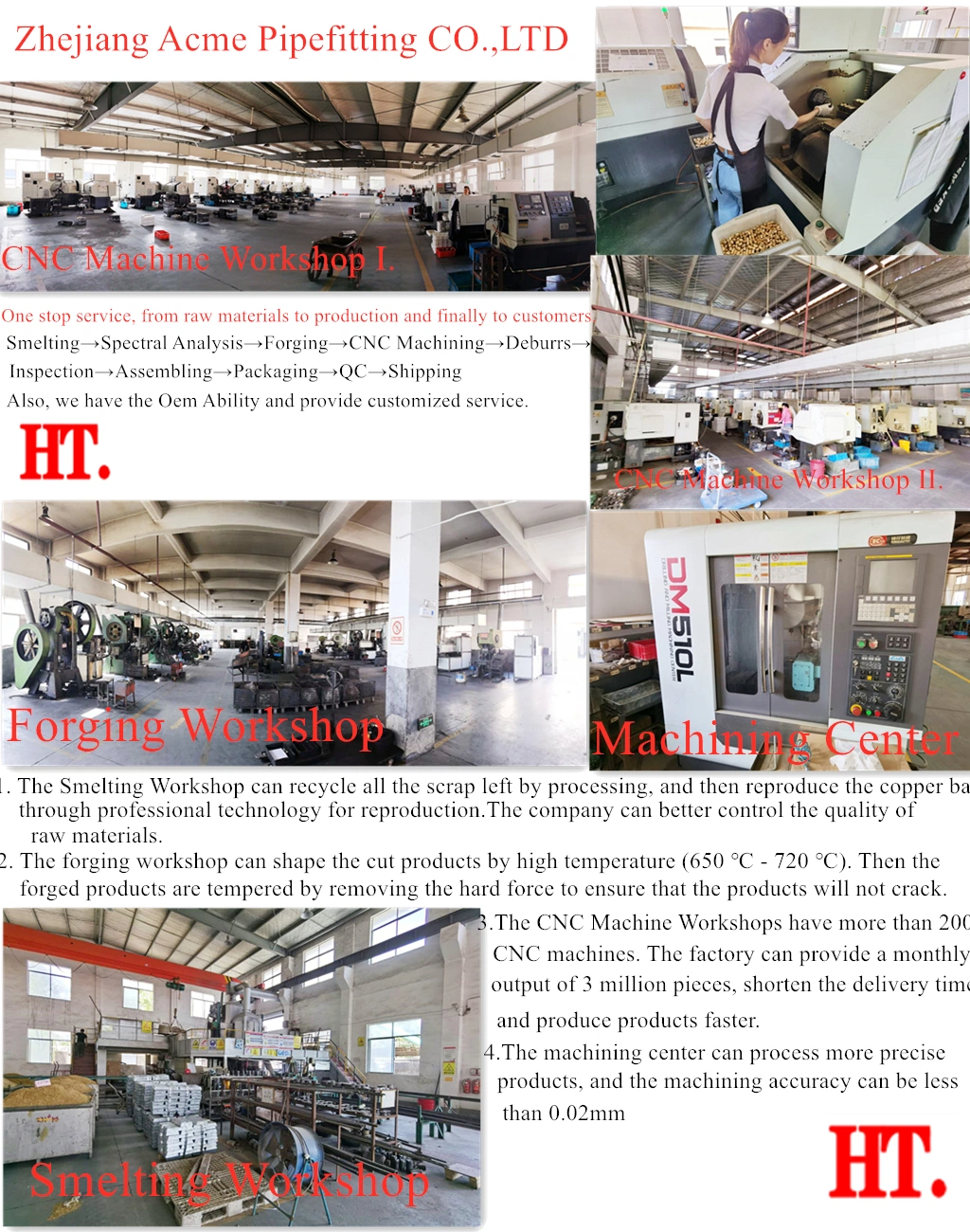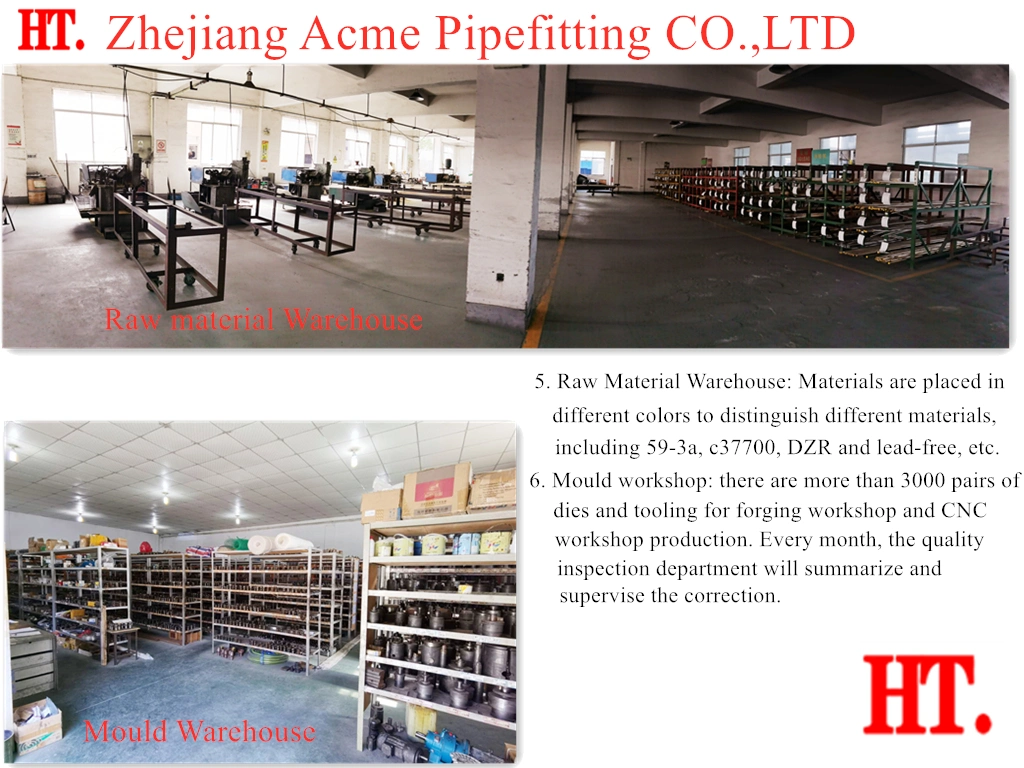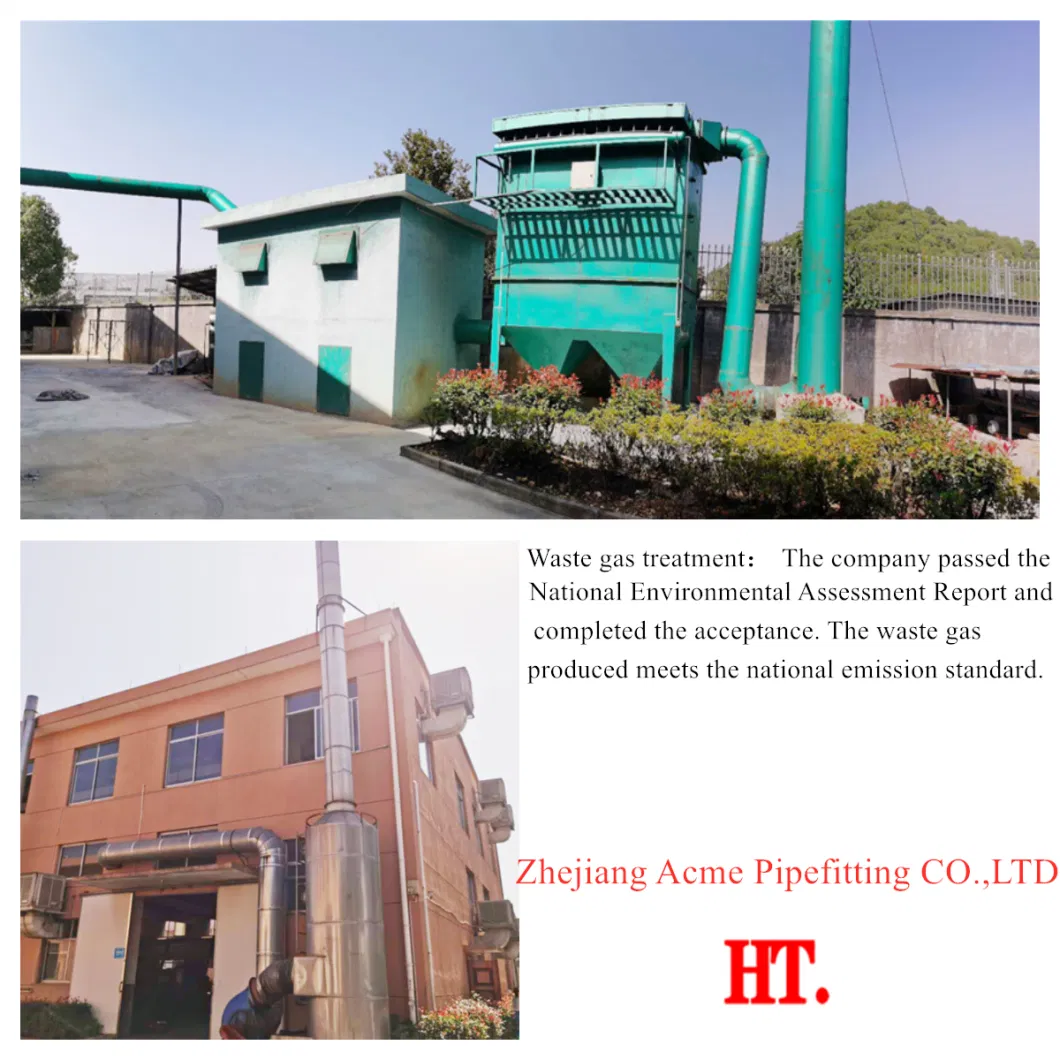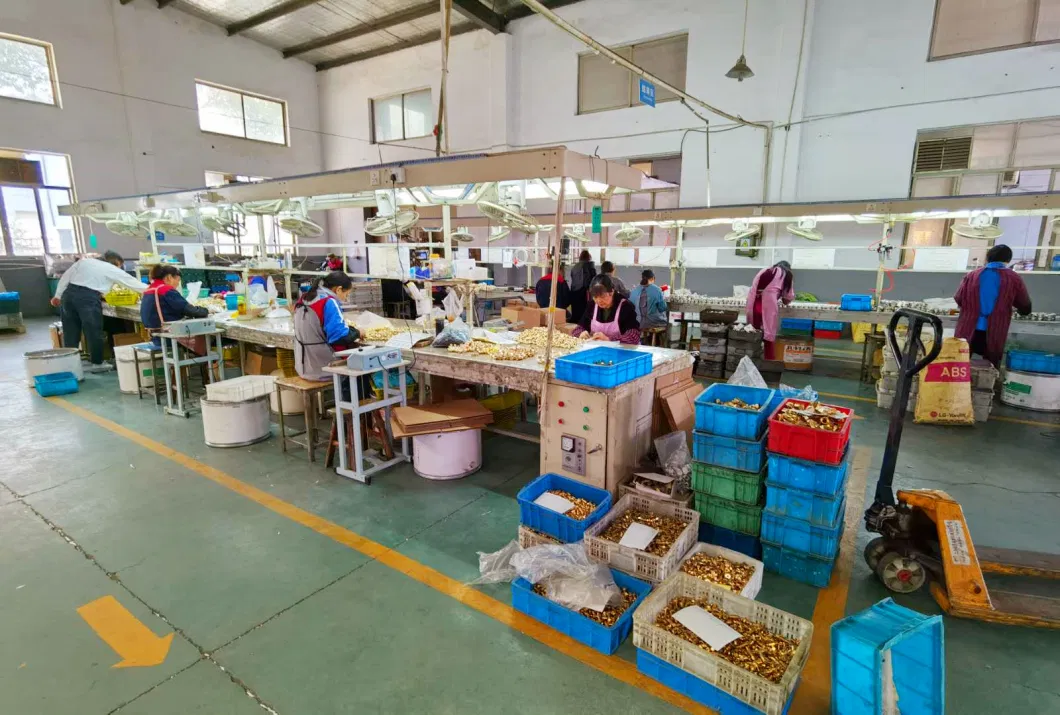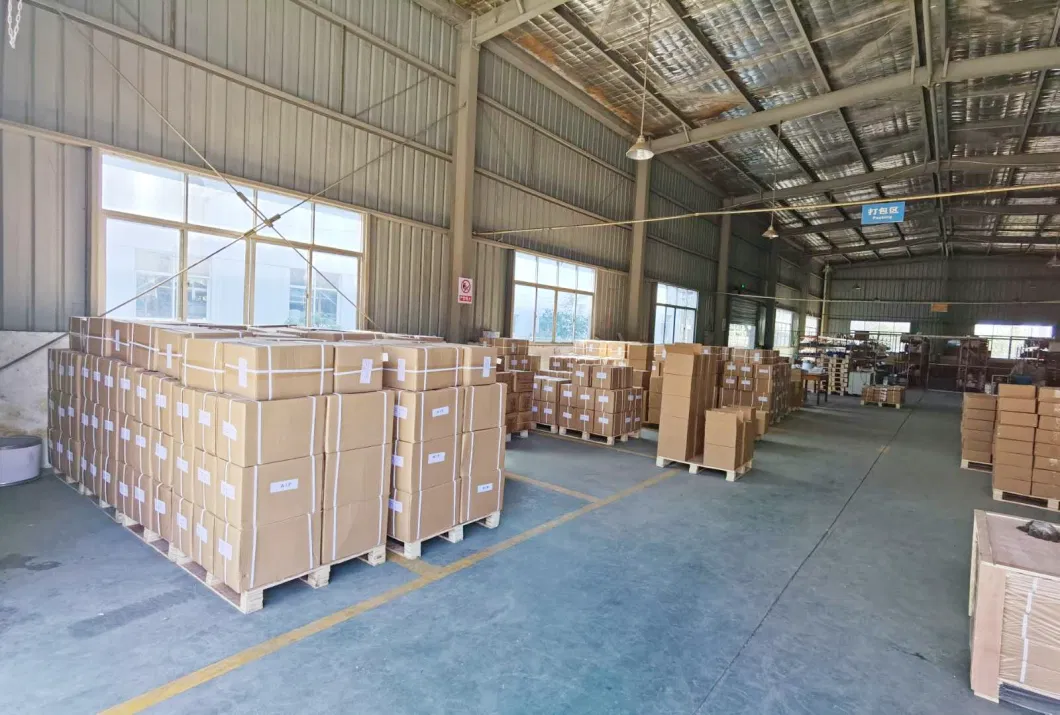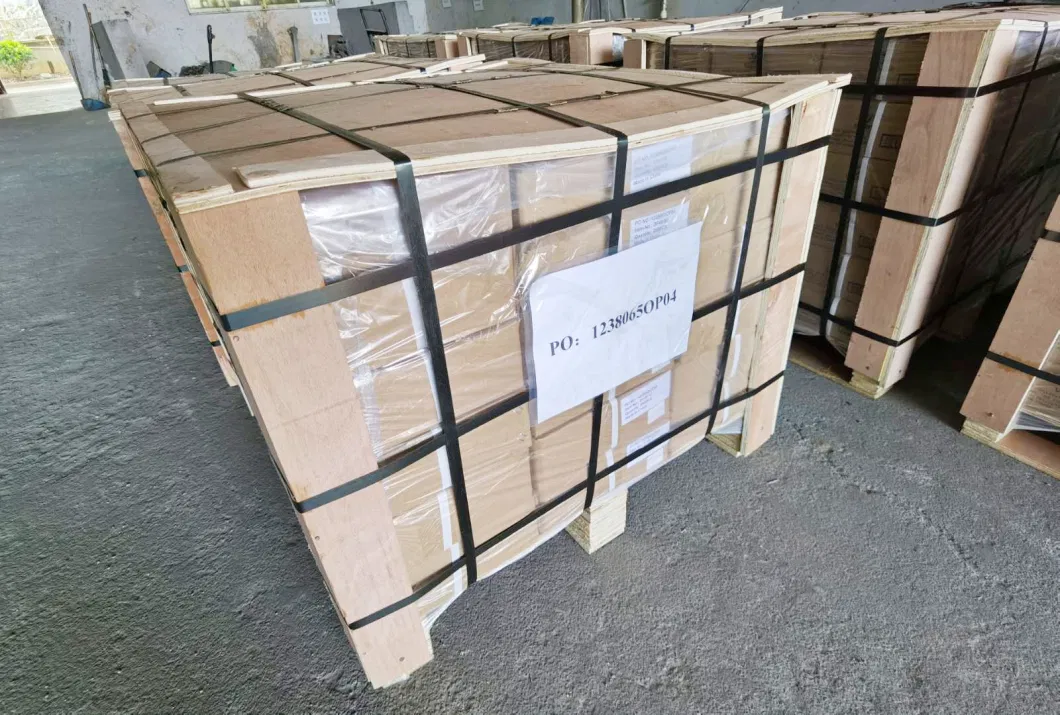 1.Our Vision
To be a profitable company and recognized globally for excellence in Quality, Cost, Productivity and Delivery of products and services
2.Our Mission
To build and professionally manage a successful business that provides satisfaction and growth towards Customers, Employees and Vendors while contributing towards environmental care and social development.
3.Cooperate Philosophy
Customers first, know their needs and strive to meet their expectations and continuously improve to serve them better with "4M" manufacturing philosophy (Material, Machine, Method & Manpower) to Expand into value added products and operations through strategic partnerships with the aim of being a Responsible and Reliable corporate citizen.
10 advantages only in HT
1. 10 years OEM and exportation experience .
2. Various of products stoct for your requirements
3.. OEM Service available as long as you can provide the drawings or sample.
4. All of the products are made by advanced technique.
5. Strictly products Inspection department constituted for eternal survival
6. Passed ISO 9001-2008 ,Srictly comformity to the standard of SAE,BS,ASME,ANSI,JIS,PIN ROHS .
7. Good products with competitive price ,outstanding serive ,personal care for customer.
8.Stable delivery time to meet your urgent demand.
9. Samples are available for the stock .
10. Small order is acceptable in HT.
11. Reliable aftersale service .
12. Broad range of products
13.Excellent products knowledge.
Process of Production
1.The Row material needs to be smelt by the advanced machinery in the smelting working shop .
2.Using the cutting machine to cut the round material to the shape accordingly..
3.Forging process makes the shape to the designated facade .
4.Washing the dirty away oil which caused in the forging process.
5.Dehydrating them to dry then comes to machining process for tooling in the CNC workshop.
6.Carrying to other department for special processing according to the clients 's requirements.
7.Assembling them in preparation for quality inspection process.
8.Packing them up for the commodity which pass the examination of customer's standard.
9.Palletizing them up for sending .
Specifications:
1. Product Name: Brass Compression Fittings, Equal/Reducing Compression Male/Female Unions, Tees, Elbows, Connectors, Adapters, Nuts, Sleeve, etc.
2. Raw Material: Brass 58-3, C37700, lead-free brass, or according to your requests.
3. Size: Customized on your request.
4. Surface: Yellow brass color, or Nickel plated, or Chrome plated.
5. Certification: ISO9001:2008.
6. Application: Water pipes, gas pipes, shower hose, air conditioner, refrigerator, fire valve, garden hose, high-level hygienic equipment, chemicals and different kinds of industrial brass pipe fittings etc.
7. 10 years OEM experiece
About Quality:
Quality is the way of life,essential for long term developing company and the uncompromising commitment to the very existence. The company production facilities ensure that nothing less than the best roll out of the factory.
Quality control begins when the raw materials enter the factory premises then to the production floors. During the process of manufacturing, stringent Quality control procedures are followed. This ensures that what we produce conforms to National & International standards and specifications.
The finished products are 100 % inspected one by one to confirm to customer's specifications prior to dispatch. With the latest & precise quality control equipments, inspection is performed and recorded meticulously and the samples are preserved for a period of time in good storage conditions.
We understand the need of consistent quality, reliable delivery and economical pricing to the international market with the experience and expertise developed over years
.
Zhejiang ACME Pipefitting
Co., Ltd. (Before Changshan hongfeng tubing co.,LTD), established in 2003, is a professional manufacturer of various brass fittings.
HT provides the products to global market with the strategy as "Competitive price with good quality". In addition, HT had got the Quality Control certificate of ISO9001:2008 to ensure your order is being managed in the most efficient way.
We provide wide range brass fittings which are made of brass & coppers, including: pipe fittings, compression fittings, flare fittings, brass union, elbow, tee, cross, nut, cap, plug, coupling, adapters, reducers, nipples, ferrule, sleeve, fasteners, valves, taps and so on.
We can also provide customized services according to clients' specific requirements.
Suitable for use in various applications, our products are mainly used in: Water pipes, gas pipes, shower hose, air conditioner, refrigerator, fire valve, garden hose, high-level hygienic equipment, chemicals and different kinds of industrial brass pipe fittings, etc.
Ensuring high quality reliable products, professional services and competitive prices, we are looking forward to establishing long-term beneficial partnerships with you in the near future. Please feel free to contact us for more information.